When I first started writing smut and fanfiction, there's been only a few of them all probably written by inexperienced teenage girls like me.
Almost a decade later, I cringe when I check my old Wattpad account, and I cringe even more when I realize that my stories have millions of reads.
For that reason, I felt obliged to sit down and write a guide on how to write smut that you won't cringe at later on.
Throughout this guide, I'll address common pitfalls to avoid, clichés to steer clear of, and provide practical tips and examples to help you navigate the intricacies of writing compelling smut stories and scenes.
Who are you writing for?
Is it for the fandom? I.e. are you writing fanfiction?
Is it for the BDSM community?
Is it for fantasy lovers?
Is it for younger or older people?
Males or females?
LGBTQ+ community?
Answering the question will help you create the right type of smut your audience will endeavor.
It will help you set the appropriate tone, use the right slang and vocab, decide which sex scenes your audience prefers, and craft the smut that reads like crazy.
This will come naturally for some writers, but for others, it won't, and that's okay.
Stop the cliche roles
For the love of God. Don't. Make. The. Male. Lead. Any. Of. The. Following: CEO, Doctor, Mafia Boss, Bad Boy, Rich Hier, Professor, your dad's coworker, etc.
I am also guilty for this, but…
Don't.
Especially if you are writing a whole book. If it is a smut one shot, then you can do it.
But, in a long fictional work, no one wants to read another book starring Christian Gray, or Harry Styles as a drug cartel lord or whatnot.
It is always predictable and oversaturated.
Instead, try some of the following:
A country boy – Who said that country boys with straw hats aren't cute and sexy?
A baker – Fresh croissants and cute face with slightly crooked teeth? Yes, please.
A gamer – You met him on Discord and he boosts you in games? Oh, hell yes!
A fellow student/coworker – This is great if you want your fiction to be a realistic slice of life.
Alien AU – Explore the universe! Let your lead character find their love on the other planet.
Magic AU – Is he an elf? A fae? A human with magical powers? Can he craft potions and spells?
Mythologies AU – The seven deadly sins, devils, angels, and Greek Gods have been used many times by writers out there, but not nearly as much as the CEOs. Plus, there are many fun and interesting mythologies that haven't been explored.
And if you really want to go with the cliche roles, reverse it: Make her the CEO, the Doctor, his dad's coworker, the professor, etc.
You should make your work stand out, and you will achieve this with unique and different plots.
A good example of an awfully executed cliche mafia boss role has to be 365 Days by Blanka Lipinska.
But is writing the typical cliche roles really that bad? I mean, it's a cliche because it is good, right?
Well, no.
Writing the typical cliche roles is not bad, and it never gets old.
However, this is wobbly grounds, and here is why.
There is a good scientific reason why people (especially females) like to read and watch works that feature dominant male leads portrayed as CEOs, cartel lords, etc.
In short, it all comes down to power play.
Girls want their male lead to be of a higher status, to be intimidating, to radiate confidence and mystery. And the easiest way to do so is to put him in some typical cliche roles. (Even though you can create the same effect with the male lead being a farmer if you are a good writer.)
And for that reason, many people decide to put the male lead in some high-status, intimidating, cliche role. This results in many horrible cringe books being written and published.
If you really want to follow through with these, you must have a unique plot.
Give your characters unique, intriguing personalities and backstories, and focus on creating an unpredictable but believable plot.
Hint: If he is a CEO, he can't spend every waking moment thinking about her, spending time with her, or fucking her.
I can go on with this for a whole post on its own, so if you are interested in this, let me know, and I will happily elaborate.
Avoid the cliche phrases – No, these aren't good, these are just incorrect and painful to read.
If you have been on the Wattpad, AO3, and similar platforms for quite some time, then there are good chances you have picked up some phrases that only sound good.
Yes, I am guilty of it too.
Tongues battling, or "Their tongues battled for dominance"
Tounges don't battle, and while I definitely did write this at least once back in 2016, I pray no one else does it now.
It sounds off, and it is technically not really possible. Why would you tongue battle with your partner for dominance?
Here are some way better substitutes:
Tongue pressing
Teeth clashing
Lips biting
Tongue sucking
Lips sliding
Hair grabbing
Moaning/whimpering
"Cum for me, baby"
Some cringe at this, some love it.
It isn't a bad phrase, but it's everywhere now. And what makes it worse is that she just cums on demand, like a trained dog.
There are other effective phrases he can whisper into her ear to drive her over the edge, such as:
"You are so hot…"
"C'mon now, I can't wait to fuck you."
"So cute…"
Just groans or moans in general, or something your character would naturally say, according to their personality.
You shouldn't just use catchphrases that you have read somewhere else previously.
It makes your story less unique, leaving a weaker effect on the reader since they have probably seen it before too.
It also intervenes with your writing style and imagination.
Describing Contraception
Since you are writing a fictional work, there is no need to describe contraception in every sex scene.
If you are an inexperienced writer and want to stress the use and importance of contraception, you can do it with the author's note at the beginning of a smut chapter:
A/N: Hi all, I just wanted to let you know that they are safe and using contraception. I do not support unprotected sex.
I see this often online, and while it is acceptable in one-shots, it is a bad practice, and here's why:
You are spoiling the story by letting the reader know that there will be smut in the chapter.
It kills the vibe. No one wants to think about STDs, STIs, or potential pregnancy while reading smut.
Some people really don't care, it is fiction, and there is no need to keep it real all the time (unless your goal is to make it realistic).
Here are some good ways you can describe contraception that won't affect the quality of your smut:
In long-form work, subtly let the reader know that she is on the pills or that they actively use some type of contraception before it comes down to the smut scene.
Make the act of putting a condom on sexy and part of the smut. There are a ton of exciting and arousing ways of describing it. For example, she can put it on him with her mouth, or he can pull the pack of condoms out of his back pocket and rip it open with his teeth.
Use dialogue while describing this. Make her a little bratty and pouty, begging him to go in raw. By doing this, you showcase the intent of using condoms, which will satisfy the audience advocating for safety while giving you the intro to not using it.
And if you really hate condoms, then it is a pull-out game for the win. Backshots, facials, boobs, tummy, thighs, all of them are hot as fuck and desirable.
Never Use Vagina and Penis Words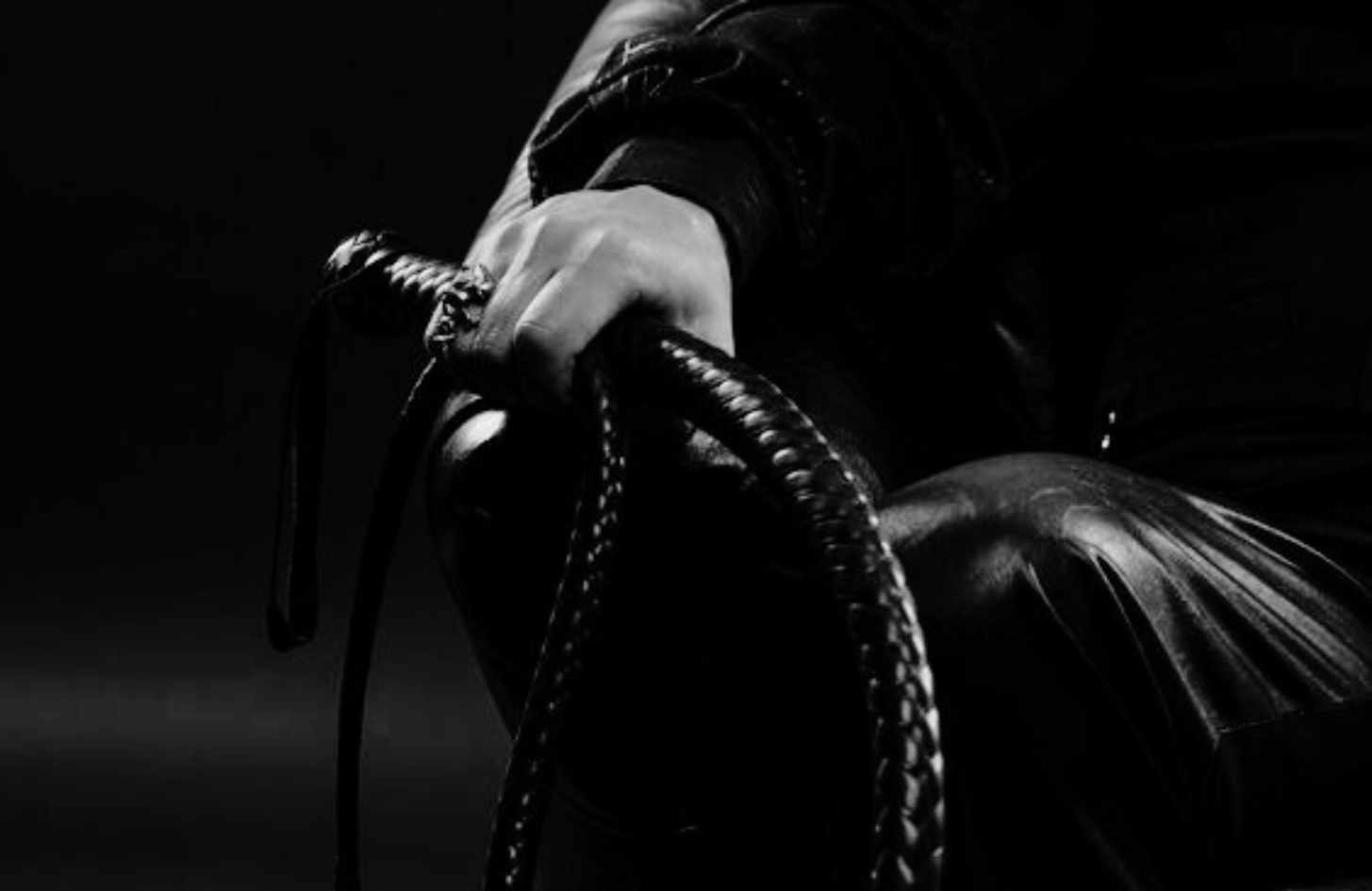 You aren't writing a sex-ed book. You are writing smut.
You are writing about fucking, pussy licking, dick sucking, cock grabbing, fingering, etc.
If you aren't uncomfortable using these words, writing smut is not for you. Clinical words for genitalia are the worst turn-off.
Using obscure or childish words like vajayjay, peepee, ding-ding-dong, king-kong, and similar is even worse. Unless you are writing a satire.
Remember that the words dick and pussy are too general, and you must be more specific when describing various scenes. So you will need to mention her clit (short for clitoris), the shaft of his dick, the tip, etc.
Research various intimate parts and pay attention to how other writers describe them.
This goes for euphemisms as well
I often see various euphemisms for female genitalia, or to be frank, pussy. Some of them are blossoming flower, rosebud, heat, cavern, slit, lady door (I can't believe someone actually wrote this), etc.
The same goes for cock, where people decide to use cringe words like manhood, meatstick (ew), stick, member, sword, and the list goes on and on.
These are so cringe, offputting, and immature.
Grow up, read some high-quality smut (recommendations at the end of the post) to learn the appropriate vocab, and start using it.
Describe in Detail
Describe every tiny thing that is happening:
How are they breathing?
Where are their hands?
How are they kissing?
How are they saying the things they are saying?
How do they undress?
Foreplay?
Think of it this way, no one wants to read a fucking manual that goes like:
She said this, he touched that, she grabbed that, he licked there, done.
Sex doesn't last for five seconds, and describing every detail helps the reader to visualize the scene better and immerse themselves more easily.
DON'T: Her breasts weren't big, but they were so perfect he couldn't help himself. He grabbed hold of them both, sucking, biting, and licking them. Hearing her tiny moans turned him on so much.
DO: Her breasts were small, but they fit his hands perfectly. Her nipples tensed and erected at the touch of his cold hands, making her flinch and moan softly while burying her fingers into his silky hair. His vision got blurry as he reached down to suck her sweet, small, nipples. He cupped her left boob, squeezing the soft flash in rhythm while sucking and biting the right nipple. Her moans and trembles sent blood rushing down his body, his pants feeling tighter and tighter. Etc. etc. etc.
Write about the LITTLE things
Little things are actually big things.
This extends the previous section.
You shouldn't describe only the sex, touching, kissing, and what is happening on the surface in general.
Enrichen it with how the characters experience and view the whole scene:
How does his skin feel against her fingers? Is it rough, scared, or soft?
Are there any freckles, bruises, or birthmarks on the lover's skin?
Are her eyes hidden behind her hair?
Is he biting the inside of his cheek when he sees her naked body in front of him?
Is the smell of the room comforting?
Is she insecure or easily distracted, avoiding direct eye contact?
Does the huge crystal chandelier above the bed add to the atmosphere?
Is the wind creeping through the poorly isolated windows, making her shiver closer to him?
All these small, unobvious sensations enhance the experience and add a spark to the scene.
They are endless, and if you use them right, you can set the tone and emotion that will shudder skitters down the reader's spine.
Show Emotion
Show don't tell.
Use actions and gestures to demonstrate how the characters are feeling:
He glances over her face to ensure that she is comfortable and enjoying it.
She getting lost in his deep dark eyes.
He dims the light so that she is less self-conscious.
And many more small, subtle things that your characters can notice.
Remember that all these things are noticed by the reader too, and they scream emotion much louder than "Fuck me I love you," after the climax.
The "I'M GONNA CUM!" issue
This sentence always breaks the flow and execution if left alone, followed by squirts and sperm.
It is okay sometimes, depending on the context and the character, but don't use it every single time.
There is a much better, subtle way of showcasing this emotion.
For example:
"His muscles tensed, and the grip around her hips became firmer, almost bruising her soft, pale skin. The sound of her small, cute, muffled moans made him pound into her even more relentlessly before losing his vision altogether and collapsing by her side."
Of course, you can go more into depth and describe how he came and where, but this was just to quickly illustrate my point.
The "nnNnngghhAaa", "Ahhhh," "Yessss," and "Moreee"
Don't write moans as dialogue.
I will repeat this again:
Don't write moans as dialogue.
I bet everyone has done this at least once, but there are so many descriptive words you can use to showcase moans instead.
Later on, I will present you with some essential smut vocabulary, including the descriptive words for moaning.
Vanilla is fine
There's no need to give every character some weird fetish or kink in order to write great smut.
Many people prefer vanilla sex and are comfortable with it. And while I agree that vanilla is boring, if every sex scene in your book involves spanking, bondage, and other kinky stuff, then there isn't any special sex scene at all.
It's okay to write mundane quickies or morning sex sessions, and then build up for that big special sex scene. Even those into BDSM do have quickies.
I personally have written many vanilla sex scenes that are still very pleasurable to read.
How you describe the motion, emotion, and setting can make even vanilla sex seem spectacular.
They don't have to have sex
Hand jobs, blowjobs, fingering, etc. There are numerous sexual acts that do not involve penetration:
She can stop him in the doorway before he goes out for work and gives him a good blow job.
Maybe he's drunk and can't get it up, but he can use his fingers, tongue, or even toys.
Or, they look at each other while masturbating.
Sex isn't the only intimate interaction humans seek.
You would be bored to read similar sexual acts all over again, so don't write them. Plus, introducing various physical contacts enhances different moods throughout the story.
Don't be formulaic
There is no correct order of doing things when it comes to sex, like kissing, then touching, then licking/sucking, then fucking.
It doesn't have to be equal either, meaning, a blow job doesn't have to be followed by pussy licking. She can cum a few times in a row, while he cums only once. And this is completely natural too since females can have multiple orgasms, unlike males.
Showcasing every sexual act in one scene will strip you of the ideas to use later on throughout the story. Oversaturating one scene can also feel like overkill and be offputting – remember, less is more sometimes.
Don't write everything from start to finish
You're not obligated to craft the entire sex scene from start to finish. Embrace the power of fading in halfway through to showcase the thrilling culmination, or fading out halfway to capture the tantalizing beginning.
Sometimes, there's a specific moment you crave, a poignant emotional beat you wish to strike, and the rest might not hold the same allure.
Discovering this approach relieved the pressure on me as a writer. Furthermore, this allows readers to fill in the gaps with their own imagination, envisioning the remaining details exactly as they desire.
This way, we can capture the essence of both the tender and the intense, satisfying the longing for intimacy in various shades.
Don't write sex scenes for the sake of writing sex scenes
Before you just type out the sex scene, ask yourself why are you including it:
Is it a part of the plot?
Is it to showcase the character or relationship development?
Does it serve to portray relationship dynamics, kinkiness, etc?
What changes after this scene? How does it impact the characters? What does it showcase to your readers?
If you want to write a good sex scene, and story in general, you must understand why the heck you are writing it.
If you are writing just to write it, or because you don't know what else to write, or how to progress with the story, then don't write it.
It will show in the end result and will be off.
I used to toss sex scenes around my first works, which forever scarred them.
Cumming
No one cums in five seconds
Small amount of women can cum only from penetration
Women can experience multiple orgasms
Men need some time to reset, even just 5 minutes. Dick, especially the tip of it gets very sensitive after they cum and you can't keep on sucking it as it will hurt.
Read Smut… A Lot of It. Immerse Yourself in it.
Recommended websites and platforms with plenty of good smut:
Follow smutty/adult blogs on Tumblr.
Literotica.
AO3
Sexstories.com
Pron?
18+ ASMR – Professor Cal Official, Auralescent
Normalize the concept of sexual fantasies in your brain, making it less weird for you when you try to come up with ones of your own to write into smut.
But mostly, read smut.
Reading romance novels is fine, but don't take too much from romance novels. They're very romanticized (obviously), and smut writers tend to be more realistic.
There are plenty of realistic romance novels, but I'd lean more toward reading smut that gets you worked up and turned on.
Smut Vocab
Desire and Attraction:
Crave, Desire, Longing, Yearning, Passion, Lust, Ache, Heat, Throb, Fever, Hungry, Burn, Pining, Infatuation, Adore, Want, Covet, Itch,
Sensations and Pleasure:
Ecstasy, Sensation, Shiver, Quiver, Shudder, Pulse, Tingle, Tremble, Quake, Delight, Bliss, Rapture, Throb, Intoxication, Rhythm, Electrify, Enthrall, Satiate, Overwhelm
Physical Actions:
Caress, Touch, Kiss, Embrace, Grasp, Explore, Stroke, Tease, Tangle, Entwine, Linger, Savor, Fondle, Devour, Nibble, Trail, Explore, Graze, Melt, Entangle
Breathing and Sounds:
Moan, Sigh, Gasp, Pant, Whisper, Murmur, Breathe, Muffle, Exhale, Inhale, Release, Mewl, Whimper, Purr, Sustain, Exhale, Rumble, Reverberate
Visual and Expressive:
Gaze, Stare, Eyelashes, Glance, Flicker, Flutter, Lustful, Seductive, Sultry, Smoldering, Intense, Radiant, Alluring, Bewitching, Captivating, Mesmerizing, Enigmatic, Luminous
Intimacy and Connection:
Naked, Intimate, Surrender, Connection, Union, Merge, Intertwine, Melt, Merge, Entangle, Communion, Consume, Fuse, Interlock, Unite, Blend, Converge
Yearning and Anticipation:
Crave, Desperate, Hungry, Pining, Impatient, Thirst, Achingly, Anticipate, Long, Implore, Beg, Yearn, Itch, Burn, Fervent, Avid, Impassioned, Restless, Tantalize
Euphemisms for Body Parts:
Curves, Silhouette, Swell, Mound, Bud, Core, Center, Essence, Entrance, Secret, Thighs, Hips, Chest, Skin, Contours, Apex, Nectar, Valley, Breathe, Pulse, Perch, Rise, Unveil
Use Spellchek / Grammarly
Using Spellchek or any spell checker can is helpful in catching basic spelling errors and typos. It can save you from common mistakes and provide suggestions for corrections.
This is crucial because poor grammar can be a turnoff for readers for several reasons:
Clarity and understanding: Good grammar ensures that your writing is clear and easy to comprehend. Proper sentence structure and grammar help convey your ideas effectively, making it easier for readers to follow along and engage with your story. Poor grammar leads to confusion or misunderstandings.
Professionalism and credibility: Good grammar shows professionalism and attention to detail. It demonstrates your commitment to producing high-quality writing. Poor grammar gives the impression of carelessness and may undermine your credibility as a writer.
Immersion and enjoyment: Smooth and well-crafted sentences contribute to the overall reading experience. Proper grammar helps maintain the flow and coherence of the narrative, allowing readers to immerse themselves in the story. Conversely, frequent grammar mistakes can disrupt the reading experience and detract from enjoyment.
While some creative liberties can be taken with grammar in specific contexts or for stylistic purposes, having a strong foundation in grammar rules is essential to effectively and intentionally break them.
Remember, writing is a craft, and proper grammar shows respect for your readers and work.
Strive to improve your grammar skills, seek feedback from editors or beta readers, and polish your writing to ensure a smooth and enjoyable reading experience.
Conclusion
I hope this guide was helpful and you derived some value from it.
Here's a bite-sized takeaway:
Understand your readers and what type of smut stories they want to read about before writing a single sentence.
Avoid cliche roles unless you have a killer plotline and great character development planned.
Don't use phrases just because you read them elsewhere — it doesn't mean they are good or make sense.
Don't break the flow with unnecessary contraception talk.
If you're not comfortable with explicit language, don't write smut.
Don't write moans as dialogue.
Describe all the little details: atmosphere, textures, scents, lightning, birthmarks, etc.
Use actions and gestures to demonstrate the character's emotions.
Not every smut has to be hardcore BDSM — sometimes less is more.
Don't write every scene in your book from start to finish — let the readers imagine some parts.
Don't write sex scenes for the sake of writing sex scenes — if it doesn't promote the plotline, it will ruin it.
To become a good smut writer, you need to read LOADS of smut first.
Pay attention to spelling and grammar.
Sign up for newsletter and join our Discord group for more writing advice ✨